Today is the first day of my week long break from teaching. Of course, this means I have a week to do nothing but knit. My Grapevine Lace Scarf is coming along but as with many of my projects I have put it on hold to work on other stuff. I finished a scarf called Openwork Scarf. The pattern is from Knitting to Go.
The biggest thing I'm working on right now is the
Presto Chango Sweater
. I'm already half done with it and started it yesterday. It's so easy and I think I could spend the rest of the time knitting these over and over again. I'm using Dream in Color Classy for it. This yarn is so soft and smooshy. Love it!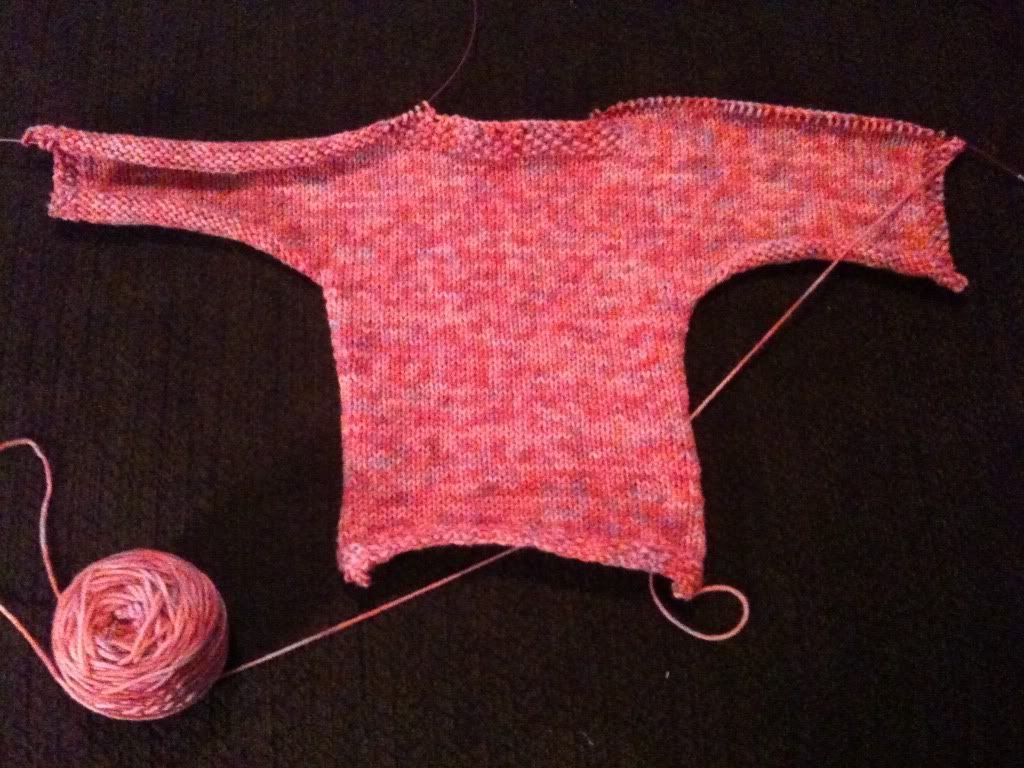 So, since the rest of the week is mine with a short break for a feast at my mom's house I hope I can get finished with this sweater and maybe even add a hat. I have a ton of people left on my list to knit for and one project done. Oh my!